India has got best of engineering colleges in the world.  Sree Vidyanikethan Engineering College in Tirupati is one among the best private engineering colleges in India. SVEC offers various industry integrated graduate and postgraduate courses multiple streams of engineering such as chemical, civil, mechanical and electrical engineering, communication engineering, computer engineering, software engineering etc.
Students can avail upto 50% scholarship getting admission in India's best private engineering college located at Tirupati. Sree Vidyanikethan gets best of campus placements. Students of the college have been placed all around the globe in top MNCs. Sree Vidyanikethan is the best private Engineering College as it has got labs with advanced equipment for all the branches.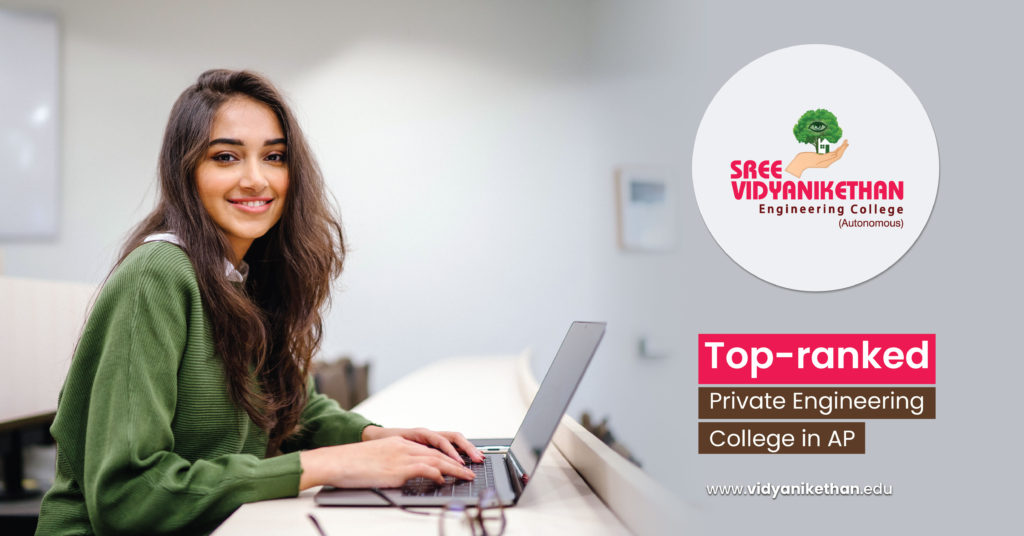 With full-time foreign faculties, Sree Vidyanikethan is the best private college in Tirupati having tie-ups with leading research institutes and industries.
Students at Sree Vidyanikethan get to learn latest in the technology from time to time. SVEC is best private engineering college in Tirupati with huge campus sprawling over several acres. The campus is located in picturesque location surrounded by hills. It has got hostel facility with individual buildings for girls and boys with 24/7 CCTV surveillance. SVEC has got huge library with largest collection of books and journals.
SreeVidyanikethan in Tirupati is the best Engineering College with following Salient features:
Recognized as one among the Top 7 Private Engineering Colleges In India.
Modern Infrastructure for Teaching, Learning, Research, Training and Consultancy.
IT enabled digital classrooms & futuristic labs
World-Class Library and Computing Facilities.
Accorded "PLATINUM" Category by CII-AICTE Survey.
Massive campus with wide playground and sports complex
100% Placement assistance & Campus recruitment with Top MNCs