Sree Vidyanikethan group of institutions has the best pharmacy college in Tirupati. Sree Vidyanikethan College of Pharmacy is located has a beautiful campus in Tirupati. The campus is spread over in several acres of land in a calm and serene natural habitat.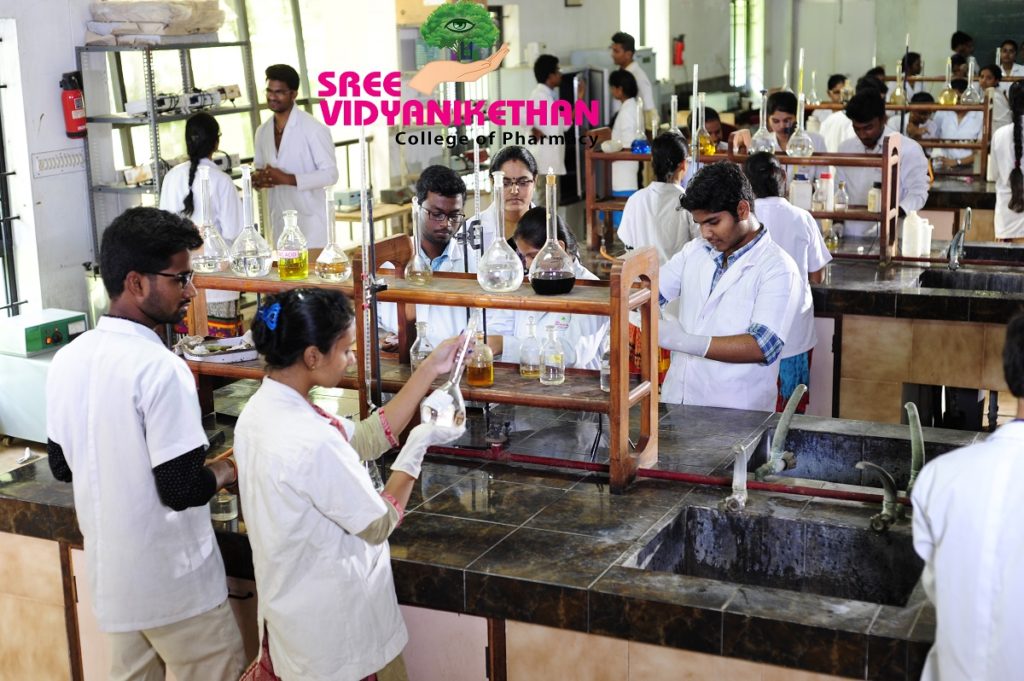 Sree Vidyanikethan College of Pharmacy envisages becoming the centre of excellence for research in Pharmacy. It aims to contribute significantly to the pharmaceutical industry.
SVCP creates an environment that opens up new worlds of opportunity. From the day of its inception, the college is producing highly qualified human resources who are academically superior and ethically strong.
Sree Vidyanikethan College of Pharmacy aims to be on the forefront in imparting the disciplined and quality Pharmacy education. The Graduate and Postgraduate students shall be groomed as responsible and highly acclaimed professionals in the Pharmaceutical Arena.