Top School in Tirupati and other cities of the India have hostels in them. There are multiple reasons why parents prefer sending their kids to top boarding schools. There are many reasons how the hostel facility impacts the academics and extracurricular performance of the students. Let us know which top school provides world-class hostel facilities in Tirupati.
Top School in Tirupati with Medical Safety
Top School in Tirupati and other cities of the India should be deeply committed to safety, wellness, and outstanding healthcare as part of the Institution's wellbeing principle. It should be equipped with a 24 hour medical facility on campus, with two qualified staff nurses. A General Physician should regularly visit the hostel to ensure the wellbeing of the students. Safety equipment should be available on the campus in case of emergency. If possible it should aim to provide health insurance for the students for their well-being.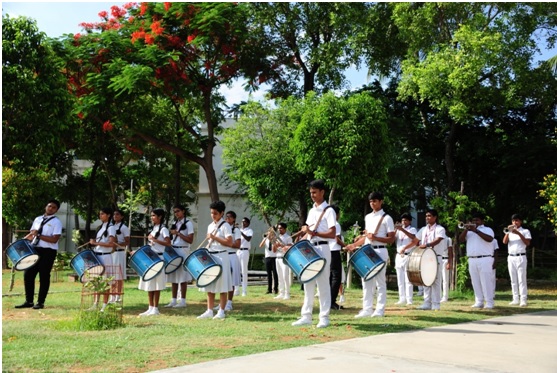 Top School in Tirupati and boarding team
Top School's hostel should have a dedicated first class team in hostels. Boarding life is the heart of school education and boarding staff should play a pivotal role in the pastoral, social and emotional wellbeing of their students. The boarding team of the school should be headed by a management representative and the Housemasters and House Mistresses, Assistant Housemasters and mistresses, residential house staff, Housemothers and a range of support staff.
Top School in Tirupati and boarding life
Top School's hostel should be like a home away from home and maintain traditional values in a family atmosphere. There should be different blocks for boys and girls. Each child should be under the supervision and care of a Boarding Housemaster or Housemistress responsible for his or her specific age group. Each purpose-built boarding house should provide modern amenities including attractive bedrooms, superb bath and shower facilities, comfortable common and recreational rooms, and a quiet study area.
 Top School in Tirupati provides extra edge
Top School boarders have an extra opportunity with the favorable and familiar environment present in the hostels. The students can develop their intellectual talents in an atmosphere of positive encouragement and in conditions that are conducive to work. Daily prep is well-structured, supervised, orderly and silent. The top schools encourage students to participate in activities in an atmosphere which values effort. They provide a broad range of activities, hobbies and pastimes.
 Sree Vidyanikethan is top school in Tirupati
Top school in Tirupati is Sree Vidyanikethan International Preschools with top boarding facilities. SVIS supports all the facilities that are considered inevitable for the development of the students. A great part of our time will be spent outside the classroom in learning and observation and even on games. We work to support SVIS students in all aspects of school life, especially by offering programs, services and resources to make our tenure as exciting as possible. Beautiful rooms with all the amenities, nutritious food in an extremely hygienic environment, are what the students will experience at the host. Sree Vidyanikethan is top school in Tirupati.