With commercialization of the education, schools are reduced to mere factories churning out students with their marks & certificates to be eligible for their higher education. Parents too have started demanding more from the institutions for the fancy fees that they pay. Unfortunately students are sandwiched between the schools and parents in their crucial growing ages. In this wake of pathetic situation it becomes extremely important to underscore the values based education system.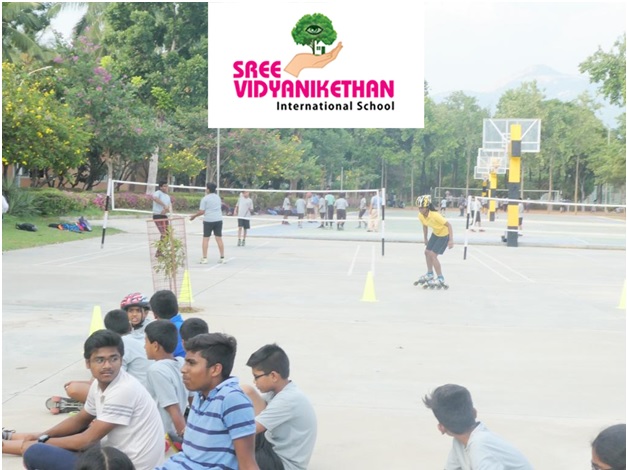 Sree Vidyanikethan International School is the beacon of light for students and parents with its estimable objectives and teaching system. SVIS is pioneer among top boarding schools in Tirupati offering global curriculum in CBSE syllabus. Sree Vidyanikethan believes that academic excellence can be achieved through imparting discipline and values in students.
The school nurtures certain traditional Indian values in the students inculcating the positive attitudes from respecting elders to showing affection towards the younger students. SVIS is top boarding school in Tirupati with best hostel facilities in holistic environment. The school has following special features.
Sports and Co-Curricular activities
Individual Attention
Massive library
Round the clock staff availability
Symposiums and special events
Achieve our target to provide a world-class education system to our Indian society. We have a centralized curriculum for all our branches. It makes all the branches centrally channelized to perform the best in the education system. We provide same world-class infrastructure and educational system to all the branches of Akshara School in Hyderabad.
Best CBSE School in Hyderabad by our outstanding teaching and management team. We've been making lives better by producing leaders of society and equipping our pupil with leadership qualities so they can serve our communities at every level.
Where the best researchers and most promising students can achieve their full potential.
Co-Curricular Education
Sports Education
Holistic Development
Individual Attention
Leadership Quality
Infrastructure
Respect towards all religions
Trust and co-operation among peers
Loyalty towards the Nation and service to Society
Faith in one's conscience and spiritual outlook towards life