Educational Excellence Right from the Beginning
One among the Top 10 Best International Boarding Facilities
Sree Vidyanikethan Educational Trust and Institutions
Leading the Education Journey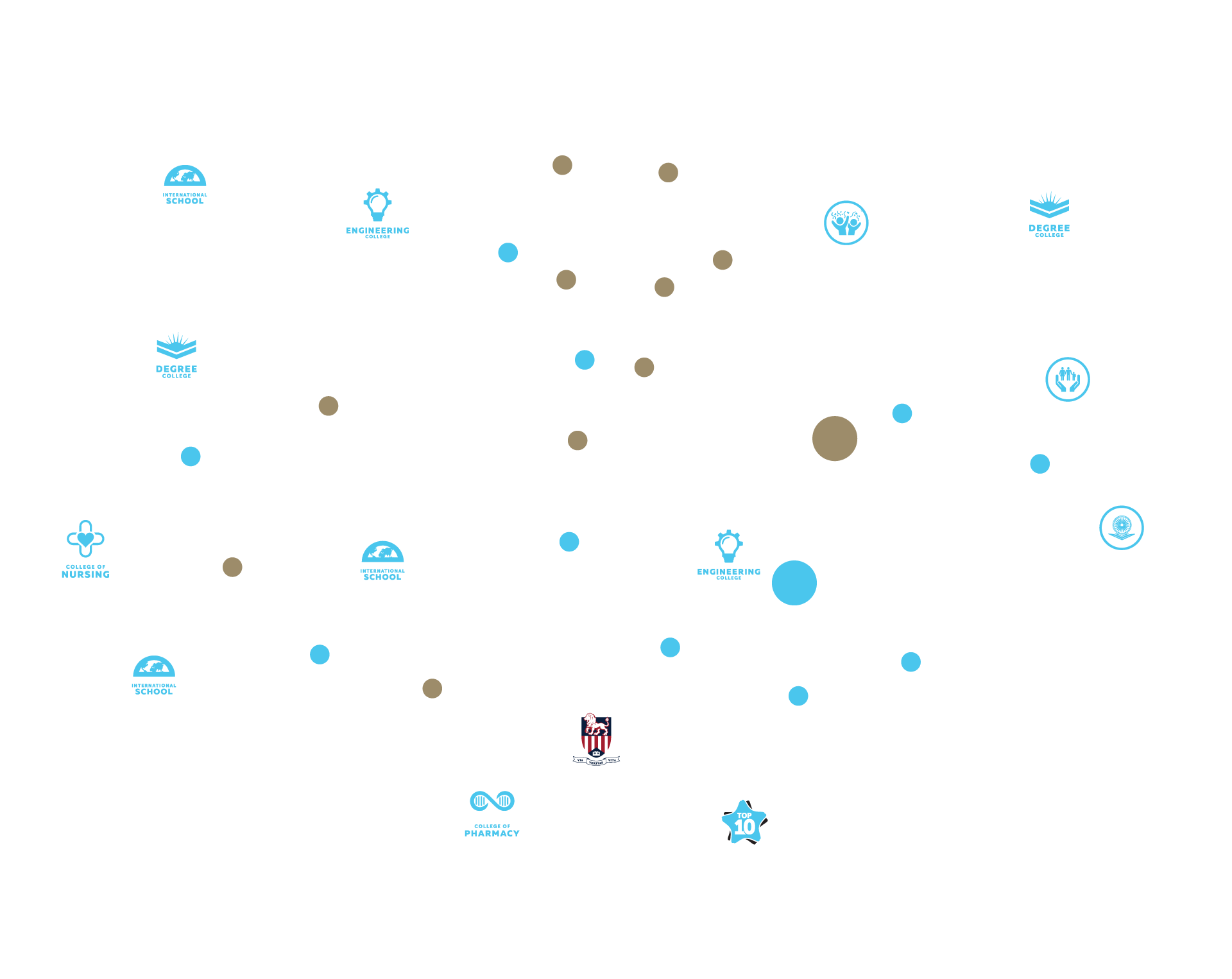 Vision
To be an institution that nurtures young adults with a balanced body, mind and spirit so that they grow up into individuals who are optimistic, happy and become leaders of their own tomorrow
Mission
To prepare students for life by fostering scientific temper and values – To enhance students' self-esteem and ignite their curiosity and imagination – To realize students' potential through multi-disciplinary curriculum and mould them as wholesome personalities

Since the time it was established in 1992, Sree Vidyanikethan Educational Trust (SVET) has surpassed many amilestone. From setting up an institution that imparts quality education, to emerging as a centre for knowledge and academic excellence in several spheres of learning, the trust has made many successful strides along the journey. Over the years, the number of parents entrusting their children to us has only grown, so we nurture citizens who can create a place for themselves as the leaders of their own future.
From just a boarding school in 1992 to a business school today, we have come past many milestones in every sphere of general and professional education. Providing the necessary support, the best curriculum, top-notch infrastructure, we have influenced learning that happens at every level, in every classroom. Continuing our belief in the thought that 'a strong body makes the mind strong'; we balance academic perfection with physical agility.
As we move ahead on the path we started, we have been trying to introduce newer realms of education, newer practices and approaches, newer curriculum, while bettering the existing ones – so we groom a generation of children who are ready to create their own world.

ONCE AGAIN, WELCOME TO A JOURNEY CALLED 
SREE VIDYANIKETHAN EDUCATIONAL TRUST, 
WHERE EACH ONE OF US IS UNITED BY 
KNOWLEDGE.
Dr. M. Mohan Babu
Visionary and Chairman,
Sree Vidyanikethan Educational Trust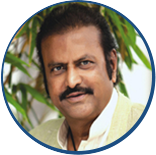 Sree Vidyanikethan Educational Trust has always been an institution that has taken up the cause of furthering education and propagating knowledge. But at the same time, we focus on a child's value-system as much as we value academic excellence. More so as we evolve with time, we are constantly adapting global best practices to nurture generations of students who can surpass the expectations of the world in its ever-growing competitive environment.
Sree Vidyanikethan Educational Trust is a destination for almost every stream of professional education. The trust has schools and professional colleges across several disciplines and is a complete institution for children who are keen to arise successful.

WE LOOK FORWARD TO WELCOMING 
YOUR CHILD SO WE CREATE A 
WORLD YOUR CHILD WILL NURTURE.
Vishnu Manchu
Chief Executive Officer,
Sree Vidyanikethan Educational Trust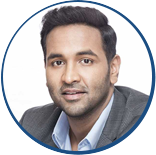 India's Finest Educational Institution Spread Across Tirupati & Hyderabad
World-class Education
International Models of Excellence and Innovation
SVIS Tirupati
Sree Vidyanikethan International School was set up as an institution to impart values and nurture the children of future such that they are on par with the world – but more importantly, with values and attitude that make them distinct. The institution's philosophy rests on mentoring individuals who are exceptional in personality and character, while being academically excellent. Sree Vidyanikethan International School has a campus in Tirupati, Andhra Pradesh and Hyderabad, Telangana.
The Tirupati campus is set across 240 acres and is a complete school. It follows the CBSE curriculum from NCERT, New Delhi and has classes from Pre-primary to Class XII. The campus has both day school and boarding. It has been rated among the Top 10 Best International Boarding Schools in India. From spacious classrooms, a comprehensive library and outstanding laboratories, to state-of-the-art sporting and boarding facilities – it is full-fledged.
SVDC
Sree Vidyanikethan Degree College works to hone comprehensive skills, knowledge and personality traits of youngsters to gear them up for workplace challenges. Students have access to all facilities required to compete for the next level of challenges. The college aims to create immediately-employable students through the best of job-oriented courses that are offered in Biological Sciences, Chemical Sciences, Arts and Humanities, and Mathematical Sciences. The college is accredited to the NAAC and has an excellent academic track record.
The college is the place for fostering harmonious relationships between individuals, working to create synergy so as to accomplish excellence. Students have access to a world of resources in the library, with top-notch competent faculty and staff ever-ready to help and guide them. One of the objectives of the college is to get students familiar with reputed industries and corporate. It's a pleasure to be pursuing learning in an environment as serene as this.
UNDERGRADUATE COURSES
B.Sc. Mathematics, Statistics, Computer Science
B.Sc. Mathematics, Electronics & Computer Science
B.Sc. Microbiology, Biochemistry & Chemistry
B.Com. Commerce, Computer Applications
POSTGRADUATE COURSES
M.Sc. Organic Chemistry
M.Sc. Mathematics
SVEC
Established in 1996, Sree Vidyanikethan Engineering College has grown into one of the most preferred professional colleges in the two states. It is one of the largest institutions in Andhra Pradesh and the first of its kind in Rayalaseema, offering B.Tech., M.Tech., Diploma and M.C.A. programmes. The college is approved by the All India Council for Technical Education (AICTE), New Delhi, and is affiliated to the Jawaharlal Nehru Technological University Anantapur (JNTUA). The college offers training and placement activities such that the students are ready for roles, not just employment.
UNDERGRADUATE COURSES (B.TECH.)
C.S.E. Computer Science & Engineering
I.T. Information Technology
C.S.S.E. Computer Science & System Engineering
E.C.E. Electronics & Communication Engineering
E.E.E. Electrical & Electronics Engineering
E.I.E. Electronics & Instrumentation Engineering
C.E. Civil Engineering
M.E. Mechanical Engineering
POSTGRADUATE COURSES (M.TECH.)
M.Tech. Computer Science
M.Tech. Software Engineering
M.Tech. Electrical Power Systems
M.Tech. Digital Electronics & Communication Systems
M.Tech. VLSI
M.Tech. Computer Networks & Information Security
M.Tech. Communication Systems
M.C.A. Master of Computer Applications
POLYTECHNIC
D.C.M.E. Computer Engineering
D.E.C.E. Electronics and Communication Engineering
D.E.E.E. Electrical and Electronics Engineering
D.M.E. Mechanical Engineering
D.C.E. Civil Engineering
SVIS Hyderabad
Sree Vidyanikethan International School has its other campus in Hyderabad, Telangana. Located in Uppal, it's probably in one of the best geographical locations of the twin-cities; it is away from the noise, pollution and randomness of city life-and is just the environment congenial to pursue academic activities and excellence. It offers an environment that is conducive for learning and individual development. Located on a 7-acre campus, it has all the facilities to make learning comprehensive.
The Hyderabad campus follows the CBSE curriculum and is an affiliated institution, with a vast, spacious ground, featuring the best of infrastructure for children to grow up right, from Kindergarten through to Class X.
SVCN
As a way to serving the humanity, the Trust also has a nursing college to impart quality training to those aspiring to be in this field of service. Sree Vidyanikethan College of Nursing is amidst an inspiring lush-green environment with top-class facilities and infrastructure. The syllabus is on par with some of the best nursing colleges, globally. The college works towards 100% student placement in corporate hospitals, with a scope that includes professional and communication skills for higher education abroad.
Nursing is one of the top 10 occupations in the country and hospitals are constantly seeking well-trained, qualified nurses. Our syllabus, faculty, excellent infrastructure and training methodology – all work together to bring the world's best placements to the students.
UNDERGRADUATE COURSES
B.Sc. Nursing
SVCP
Sree Vidyanikethan College of Pharmacy has carved a commendable position for itself when it comes to Pharmacy education in India. The college is approved by AICTE, New Delhi and the Pharmacy Council of India, New Delhi and is affiliated to Jawaharlal Nehru Technological University, Anantapur (JNTUA). The college is the launchpad to a world of opportunities in the realm of Pharmacy. The institution has an exemplary academic track record, faculty and
student research outcomes, placements in multinational pharmacy and drug companies.
The college has experienced faculty, state-of-the-art laboratories, comprehensive scientific equipment, animal house facility for clinical research (that's CPCSEA-approved). The college organizes industry-relevant workshops, training programmes and placements. A faculty member is assigned to each student as a mentor, for all phases of life at the college.
UNDERGRADUATE COURSES (B. PHARMACY)
B. Pharm. Bachelor of Pharmacy
Pharm. D. Doctor of Pharmacy
Pharm. D. (P.B.) Doctor of Pharmacy (Post Baccalaureate)
POSTGRADUATE COURSES (M. PHARMACY)
M. Pharmacy Pharmaceutical Analysis
M. Pharmacy Pharmacognosy
M. Pharmacy Pharmaceutics
M. Pharmacy Pharmacology
SVIM
Sree Vidyanikethan Institute of Management was established to prepare corporate-ready management professionals. The institute offers Master of Business Administration and Master of Computer Applications programs. It also offers soft-skills, training programmes, industry internships and professional practice as value-added programmes offered for wholesome development of the student. The college offers specializations in Marketing, Finance and Human Resources. Also, the institution offers summer placements for 8 weeks, during which students undergo real-time professional practice.Sree Vidyanikethan Institute of Management was established in 2007 to meet the growing demand for fit-for-roles-and-boardroom management professionals. The institution focuses on grooming individuals with the right set of skills and attitude, one that inspires innovation and newness.
UNDERGRADUATE COURSES
M.B.A. Master of Business Administration
M.C.A. Master of Computer Application
NYA
New York Academy is a progressive American school that prepares children for global challenges of the 21st century; instills in them necessary skills, character and integrity; such that they are led to make a worthy impact on the world. Here, we not only recognize the importance of academic excellence but also the value of developing essential life skills in childhood that can be carried into adulthood.